I am back and before I start writing about my recent adventures 😉 , I want to say something about Bhutan.
Recently I was helping someone to plan a budget trip to Bhutan and also looking for some possibility to visit it next year myself.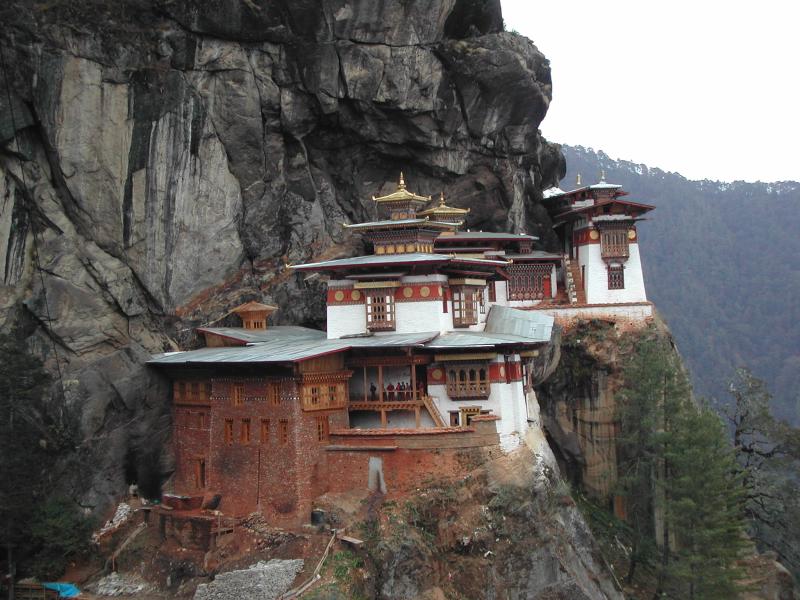 Photo courtesy: www.cs.unm.edu
What I found are some very valuable and interesting facts.
1) Indian nationals do not require a visa for Bhutan. However, one needs to carry either a passport or voters ID so that a permit can be issued at the entry point.
2) Like in Nepal, Indian currency is accepted in Bhutan as well.
3) There is a rule of Bhutan govt that a person needs to take the air route for at least one way (either coming or going).
4) One can not travel on his own to this country. He has to book with one of the licensed travel agencies.
The rates for travel agencies look ridiculously high to me. The current rate is $200 per person per night which includes stay and transportation for local tours. Thus if a couple stays for 5 days it turns out to be $2000 which means around Rs. 1,00,000 which is way too expensive.
And this does not include air fare and other expenses.
There are Druk Air flights from Bangkok, Kathmandu and Dacca and from India Druk Air flies from Delhi and Kolkata to Paro (Bhutan). One way Bangkok-Paro fare is around $400 and Delhi-Paro is around $350.
Well, if it has to be air travel for at least one side and engaging travel agents at the above rates, I can not call it a budget traveling.