India can be termed as God-intoxicated country. There is no situation, environment or place that the Indian does not have a god for.
There are gods for vegetation, for weather, for nature, for geographical areas, for villages, for the house, in the temples, in running water, gods in deepest forest and in icy mountain heights.
Gods can inspire, infuse creativity and provoke destruction too. And so, the Indian festivals are incomplete without worshipping these deities.
Vibrantly coloured, elaborately painted and decorated these idols are bought & brought home, worshipped, sometimes for several days before being immersed in accordance with faith into nearby rivers, lakes and the sea where they are.
They are available in all sizes to suit the size of pockets and the place where they are to be kept.
Earlier the idols were made of clay, straw and organic vegetable dyes but environmentalists claim now the idols are mostly made from non-biodegradable materials such as plastic, cement and plaster of Paris (PoP) and painted using toxic dyes.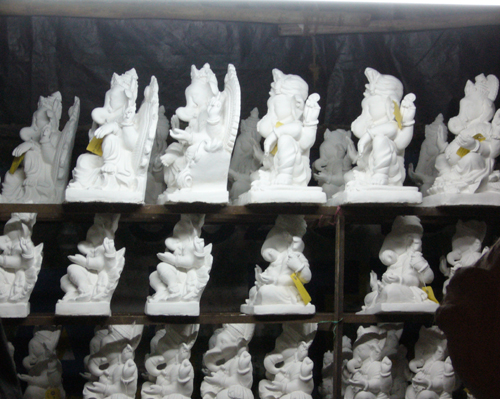 First the body is painted in single colour, then other colours are added for clothes etc., then eyes and other intricate details are marked and in the end all ornaments with gold & silver colors.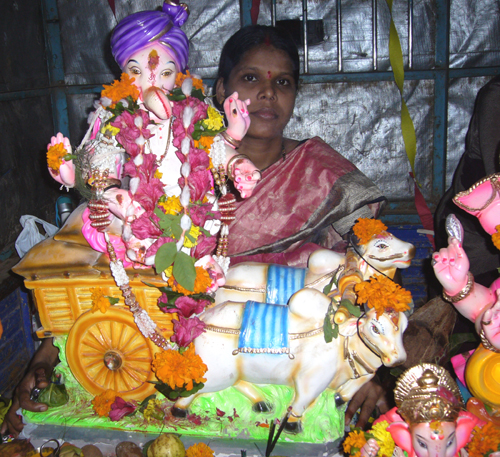 Worshipped at home & now on its last journey… for immersion